Professional Carpet Cleaning - the Best In the New Hyde Park Area
UCM Carpet Cleaning New Hyde Park is arguably the best in the area when it comes to carpet cleaning services. Aside from carpet cleaning, our services also include emergency cleaning services like water damage restoration, mold inspection & testing, and professional mold remediation.
Our carpet cleaning specialists know just what to do with your carpets. They are also certified by the IICRC and have been in the business since 2005. We have garnered numerous positive reviews from hundreds of satisfied clients in New Hyde Park, NY and surrounding areas.
For those who wish to avail themselves of our carpet cleaning services or any other cleaning service that we offer, get in touch with us at 516-519-3141.
Why Is It Important to Keep Your Carpets Clean?
The most important reason why you should keep your carpets clean is for sanitation. Carpets can be magnets for dirt and bacteria. There may be spillage from beverages such as juices or coffee or maybe even some bits of leftover food.
The next main reason is to improve the way it looks. It is so easy to distinguish a clean carpet from a dirty one. Guests can easily have a negative impression of your household if your carpet is dirty.
Dirty carpets may also emit a certain foul smell. You may not even notice it since your nose may be accustomed to the smell already, but guests might detect the stench. Clean your carpets regularly to avoid foul smells.
Stains and other dirt also get stuck on the carpet when left for a long time. To reduce the risks of carpet damage and permanent stains, it is important to clean your carpet regularly.
Sure there are some things you can do to clean your carpet, but it's hard to make it 100% clean. This is where professional carpet cleaners come in handy and one of the best local service providers is UCM Carpet Cleaning New Hyde Park.
What Professional Carpet Cleaning Types Do We Offer?
UCM Carpet Cleaning New Hyde Park offers different types of carpet cleaning services to cater to your carpet cleaning needs. Among our carpet cleaning services include deep cleaning, shampooing, steam cleaning, and green carpet cleaning and more.
Furthermore, we only use modern equipment for our services ensuring that the service you receive is worth every penny. For more information about our carpet cleaning services, give us a call at 516-519-3141.
What about Rugs and Upholstery?
Our cleaning services are not only limited to carpets. We also clean your dirty rugs and upholstery pieces, from couches to dining chairs. In every service we offer, we give our 100%. Our team is composed of experienced and well-trained professionals who take pride in a job well done. Be it cleaning carpets, rugs, or upholstery, we got you covered.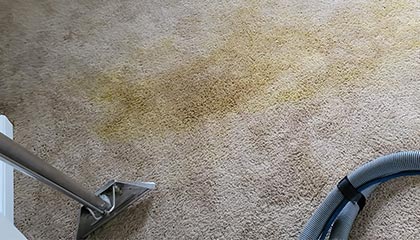 How to Maintain Your Carpet after Professional Cleaning
Right after the professional service cleans your carpet, wait for it to get completely dry before stepping on it.
If possible, don't walk on your carpet barefooted. This is because sweat and oil from your skin can contribute to a dirty carpet.
In case of spillage or stains, clean them immediately.
Manually clean your carpet regularly. You can use a vacuum cleaner for this.
Carpet Cleaning FAQs
Why Should I Have My Carpets Cleaned?
You should have your carpet professionally cleaned because it makes your carpet last longer. Professional carpet cleaners know the right products for the specific materials hence protect your carpet from wear and tear caused by wrong cleaning products and wrong cleaning methods. Professionally cleaning your carpet also protects your family from allergies caused by the dirt caught up in the carpet fibers.
What Do We Need to Do Before a Cleaning Appointment?
Before the professional carpet cleaners get to your home, prepare your home for carpet cleaning services. Here are a few things you can do:
Tidy up the floor by picking up all toys and other items that may be on the floor.
Tie your floor-length drapes to avoid them getting damaged during the cleaning. If you have upholstered furniture that has skirts touching the carpet, you must pick them up too.
Clear your driveway as the carpet cleaners will want to park as close as possible to the house to make the use of their equipment easier.
If you have any delicate items, it is prudent to move them as they may be knocked over accidentally during the carpet cleaning.
Relocate small furniture to allow for better cleaning of your carpet. The professional carpet cleaners will work around your furniture. It is better if the smaller and lighter furniture is not in the way.
Why Should Carpets Be Cleaned Annually?
First of all, your carpets should be cleaned annually to make them last longer. It is imperative to get professional carpet cleaning because the dirt in your carpet can break down your carpet fibers when you walk on them. Also, your carpets can become infested with dust mites, which can trigger different health problems, such as allergies or even asthma symptoms.
Who to Call for the Best Carpet Cleaning in New Hyde Park
UCM Carpet Cleaning New Hyde Park is the most sought-after carpet cleaning service provider in town. Our techs are certified by the IICRC, we only use modern equipment, and our service has been proven and tested by many of our satisfied customers. Do you need a carpet cleaning service or other household cleaning service? Contact our representatives now at 516-519-3141 and get your carpets squeaky clean in no time!