Mold is often caused by water damage after a nasty leak or flood. It's crucial to hire a mold remediation company as soon as you notice the above traces of mold progression before it gets out of control. Mold can adversely affect your health and home. It can also permanently damage your walls and furniture and discolor carpets or doormats. Besides these adverse effects on your home, mold also adversely affects your health. Therefore, hire mold remediation services to get rid of mold and prevent these adverse effects.
Get a Free Estimate
Our substantial experience and record of accomplishments make our services unique. Don't hesitate to call our certified mold specialists in New Hyde Park for a consultation and estimate at 516-519-3141. Our customer care representatives will provide you with cost estimates during the consultation.
Our charges vary based on the extent of mold damage or the kind of services our specialists will offer. Mold testing is required when your insurance company needs confirmation of the mold inspection as a way to prove mold manifestation. Our licensed mold remediation professionals will give you a detailed report to present to the insurance company. But you don't need mold testing if you are aware of mold growth in your home.
Our mold remediation protocol is detailed because our clients come first. We choose safe and effective cleaning chemicals and methods because we prioritize the safety of our customers.
We adhere to the following mold remediation process:
Consult with the experts
Mold prevention
Work area setup
Discarding moldy materials
Cleaning and anti-microbial treatments
Restoration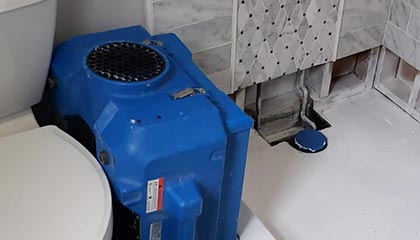 Mold Needs Remediation
Mold remediation entails cleaning and sanitizing a building to kill existing mold. An expert should do all needed to stop the spread of mold and prevent its return. Mold remediation services are integral in safeguarding your home after a flood or water leak event. It also protects your family's health, remediates damp and musty smell caused by mold, and preserves the integrity of your building.
Here is why you need our mold remediation services:
To stop the spread
Remove mold & mildew
Education concerning mold damage
Drying and cleaning
Regain the value of your property
How to Get Our Mold Remediation Services?
Don't compromise your health and well-being. If you suspect or see signs of mold growth in an apartment or facility, it is best to call us for professional mold removal services. Our experts at UCM Carpet Cleaning New Hyde Park are trained and experienced to handle different types of mold, including black mold, professionally. We use the correct and effective procedures to remediate mold in facilities and buildings. We also work with our partner, FDP Mold Remediation, to ensure a prompt, professional response for mold remediation and greater availability to all our customers. Contact us today at 516-519-3141 for the best mold removal and remediation services in Nassau County.
Mold Remediation FAQs
How Long Does Mold Remediation Take?
Mold remediation can take between one to five days depending on several factors: where the mold is located, the type of material contaminated by the mold, and the amount of mold present. For more information you can contact our mold remediation specialists. We are ready to answer all your questions.
Importance of Professional Mold Remediation.
It is imperative to look for professional mold remediation services when you have mold. Some mold, especially black mold, is dangerous and can cause respiratory issues and also allergies. It is, therefore, best handled by a professional to avoid making yourself and your household sick.
Can I Do Mold Remediation by Myself?
You should not do mold remediation by yourself. Mold is toxic and causes respiratory diseases and allergies. It is, therefore, imperative to get professional services to prevent future costly repairs and avoid making yourself and your household sick.
Our Services
You need someone to take up the challenge of getting rid of the mold problem. UCM Carpet Cleaning New Hyde Park will not let you down. We have a team of proficient, qualified, and experienced mold removal specialists to handle your mold issue safely and completely. Our mold remediation specialists in New Hyde Park will be with you from the start to finish of the mold remediation process. Your home or office will be back to normal sooner than you think. Our customers love the fact that we offer emergency service and are locally owned and operated.
UCM Carpet Cleaning New Hyde Park is licensed, certified, and insured, making our mold remediation services reliable. Our specialists use advanced professional equipment and techniques. We target facilities, homes, businesses, and apartments.