What is Water Damage Restoration?
This simply refers to the professional process of cleaning water damage. Usually, it involves the process of water removal or water extraction, water remediation and water mitigation.
Water removal or extraction: in cases of flood, pipe burst and water leaks, excess water is usually retained. The process of pumping out unwanted or excess water from a designated area is what is known as water removal or extraction.
Water remediation or mitigation: this is the process of cleaning and sanitizing infected materials as a result of severe water damage.
Why Have The Professionals Do It For You?
Yes, our water damage restoration specialists in New Hyde Park, NY know you've been hit badly, and you quickly want to salvage the situation. The truth is you'd just be wasting time, effort and resources if you decided to handle water damage the DIY way. The best line of action would be to reach out to us at 516-519-3141 for help.
The benefits of having us do water damage restoration for you are enormous. It includes the following:
Mold inspection and remediation
Molds are fungi that flourish indoors when there is a continuous water source. They are subtle organisms that mustn't be allowed to coexist with you in your living or working space. Whenever there is a flood or any massive pipe burst, mold can start to grow within 24-48 hours as long as the area remains wet and does not get dried. One important thing our water damage restoration will do is to check for hidden mold and deliver proper mold remediation on your property. This is quite important for your safety in the long run.
Water mitigation
The items that are usually badly affected by flood or any other kind of water damage is the carpets and rugs. It is within the area of our expertise to clean your rugs and carpets for you. Another material that is usually affected is the upholstery and furniture. We can help you dry out these materials and restore them to their original form.
Sophisticated & methodical strategy
We are meticulous and thorough when we handle water damage issues. We plan, prepare, strategize, and dole out only the best possible options.
We Use Only Modern Equipment
When it comes to this business, having the best equipment to handle water extraction, mold detection and dryness gives you leverage to do the job right. We have all the equipment needed to effectively perform water damage restoration in no time.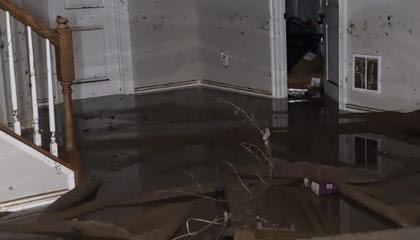 Licensed professionals
Not only do we have the equipment, we've got the best team in the New Hyde Park area. This is one of the benefits you'd also enjoy by having us do water damage restoration for you is access to the best brains. One of our core strengths lies in the kind of personnel we invest in to get the job done. Our specialists have the knowledge and appropriate license and certification to get your job done within a short while. We are simply the best at what we do!
Water Damage Restoration FAQs
Can I Clean Up and Dry Out the Damage Myself?
It is imperative to call a professional water damage restoration team to do your water damage cleanup. It is prudent because there can be extensive damage that you may not be able to clean out yourself. The professional water damage restoration specialists are also able to check that your property is completely dry using the specialized equipment, to make sure that water damage cleanup has been done completely.
What Are the Most Common Causes of Water Damage?
The most common causes of water damage on your premises are:
Leaking plumbing - you should look out for any leaking plumbing and repair them immediately.
Clogged gutters - the gutter system is supposed to drain water and direct it away from the house. If it is clogged with leaves and debris, water will overflow over the edge and onto the sides of your house, causing water damage.
Severe weather- severe weather like hurricanes or thunderstorms do not occur every day but when they do, they cause a lot of water damage.
Faulty and old appliances- if your washing machine is leaking in the supply line, it may cause water damage. Old appliances may have leaks from wear and tear that may cause water damage.
Blocked drains- if the drains in your property are blocked, they will prevent drainage of water and cause water damage to your premises.
Air conditioner- condensation from the air conditioning unit may cause water damage in your property if the draining pan is damaged or the drain line is clogged.
Do You Need to Act Immediately in Case of Water Damage?
You need to act immediately in case of water damage to minimize the extent of the damage caused by the water. Call a professional water damage restoration team as soon as you realize you have water damage.
Don't Wait - We're Ready to Help Now
For water damage restoration in New Hyde Park, Nassau County, reach out to UCM Carpet Cleaning New Hyde Park's team of seasoned professionals who are ever ready to heed your call. Our services are top-notch, and we offer no more and no less than high quality service. Call us now at 516-519-3141!